Loom & Leaf
 Loom & Leaf
Saatva is the mattress producing company that sells various lines of innerspring mattresses online. Loom & Leaf mattress is the new memory foam mattress by the brand. After innerspring collection, Saatva has entered the memory foam market through the introduction of this mattress.
The Loom & Leaf setup and delivery model is unique than other Bed in a Box kind of memory foam mattresses. Due to this, the mattress has higher-quality materials, competing with other mattresses like Tempurpedic by 3 to 4 times in terms of cost.
The mattress uses a range of various foam layers in its development as well as a cooling gel layer on its top. The high-quality tufted cover that is highly different from others, is also fitted with the mattress. This cover is made up of highly luxurious feeling organic cotton rounded knit top that is quilted with 5/8 inches foam layers and the natural thistle flame retardant. The Loom and Leaf mattress is more than 12″ thick and has 4 memory foam layers including Comfort Layer, Core Layer, Transition Layer and Bottom Foundation Layer.
Loom & Leaf mattresses are available in two models having different firmness levels; the Relaxed Firm and Firm. The firmness of the Relaxed firm model is about 5 out of 10 (10 as the firmest). The Relaxed firm is softer than generally expected from this category, but it has also to do with your combined weight and level of sinking into mattress. On the other hand, the Firm model's firmness is 8 out of 10 (10 being the firmest). The mattress is preferred by the users who want less sinking. The sinking and motion transfer is based on the model you are choosing (Relaxed Firm or Firm), as well as how heavy your body is.
In terms of warmth, the exclusive cooling gel used in the mattress's top layer brings a great difference in terms of keeping the body of the users cool all through the night. In addition, the off-gassing is completely non-existent with this mattress. Saatva is the member of Sustainable Furnishing Council (SFC) and is therefore, committed to little carbon footprint. You would not experience smelly chemical odors with their beds or mattresses.
In short, the Loom and Leaf mattress is a high-quality and luxury mattress, crafted with the highest quality materials, offers great support, feels and looks gorgeous, and delivers a comfort and cooling that are hard to find at this price.
Price
| Size | Price |
| --- | --- |
| Twin | $749 |
| Twin XL | $849 |
| Full | $1199 |
| Queen | $1299 |
| King | $1699 |
| California King | $1699 |
Other Details
Warranty – 15 years
Trial Period – 120 nights
Shipping – ships in 7-15 days, delivery team will set it up in your home, shipping costs range from $85-$99 depending on where you are located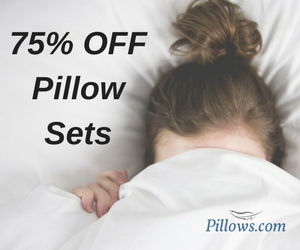 Click to see latest mattresses coupons